Great Nebraska
Naturalists and Scientists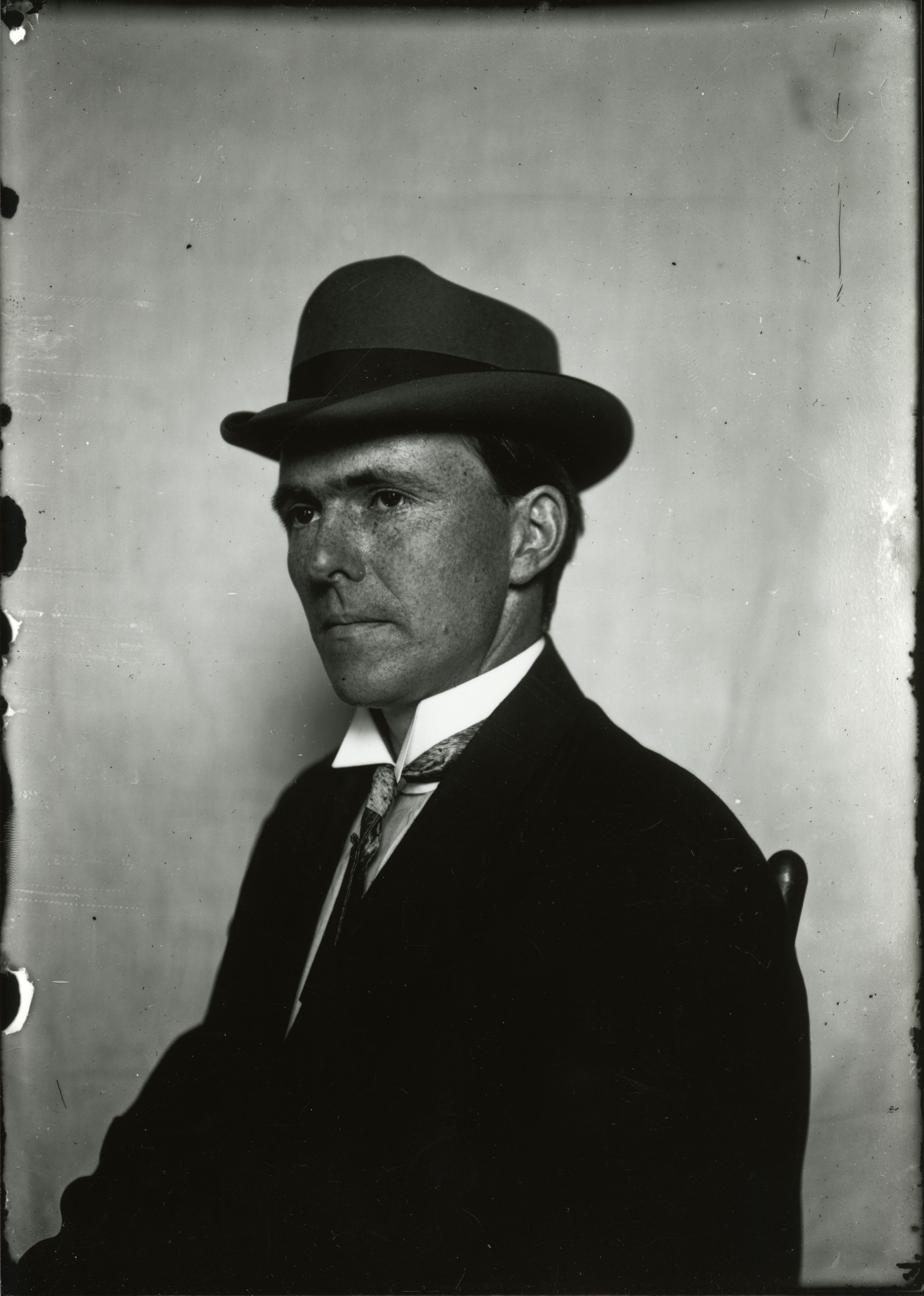 Frank H. Shoemaker followed a familiar pattern throughout his life. He focused his time on the study of his natural surroundings, particularly birds and beetles. He combined these interests with a camera and self-taught photography skills. This combination led to life-long explorations of the natural diversity of Iowa, Nebraska, and the surrounding region. Shoemaker recorded his discoveries through field notes, letters, and stories, allowing both his knowledge and his own personality to traverse years. Through a lifetime of photography and record keeping, Shoemaker created an engaging and captivating legacy.
Highlighted here are Shoemaker's 1911 trips with colleagues from the University of Nebraska to the Sandhills in the western part of Nebraska. He kept field notebooks and later turned them into narratives that told stories and recorded the activities and discoveries of the expedition. He included photographs that he took along the routes he and his companions explored. At the time Shoemaker explained, "The main object of the University expedition of 1911 into the pine ridge and sandhills region of Nebraska was a study of ecological conditions." (Sioux County Narrative, 1911, page 1) Today, Shoemaker's narratives tell a story that, along with his photographs, document and illustrate aspects of Nebraska's unique environmental history. Additional narratives, often much shorter, document day trips around Shoemaker's home in Omaha and Lincoln, and other regions in Nebraska.
Several hundred of Shoemaker's photographs taken throughout his lifetime are available. Some of the photographs show how the photographic development chemicals on the glass plate negative deteriorated over time. Alternatively, some of the photographs illustrate how Shoemaker took more than one photograph of a location or subject. Some photographs show just a slight variance of the angle or viewpoint of the photograph.
Regional Narratives
Photographs